Good News 011 | 22 October 2018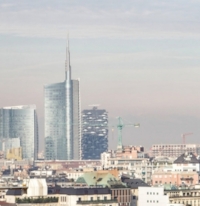 C.L.A.S.S. supports Textile Exchange in Milan
This year's Textile Exchange's Sustainability Conference will be held in Milan later this month. The conference offers an opportunity to connect with industry pioneers and learn about cutting-edge solutions and innovations in textile and apparel sustainability. The theme of the 2018 conference is United by Action: Accelerating Sustainability in Textiles and Fashion.

Full article here
Brands from Gucci to Michael Kors and DVF have recently stopped using fur, calculating that the goodwill generated with younger customers, and a reprieve from social media-amplified protests by animal-rights activists, is worth a few million dollars in lost sales.
Full article here
Sustainability is the new black for Spring '19
The sustainability conversation was more hushed in Paris. That's partly because emerging, disruptive designers tend to show elsewhere. At least the sartorial works of art presented by houses like Valentino or Alexander McQueen aren't going to end up in landfill.

Gucci (which showed at the iconic home of '70s Paris disco haunt Le Palace this season) is full steam ahead on its 10-year "Equilibrium" plan, "designed to connect people, planet and purpose" and engage every staff member at every level.

But where are the other luxury leaders championing the use of sustainable textiles or, for that matter, supply chain transparency, on the Paris runways? There's opportunity here. Who else will step up?
Full article here